---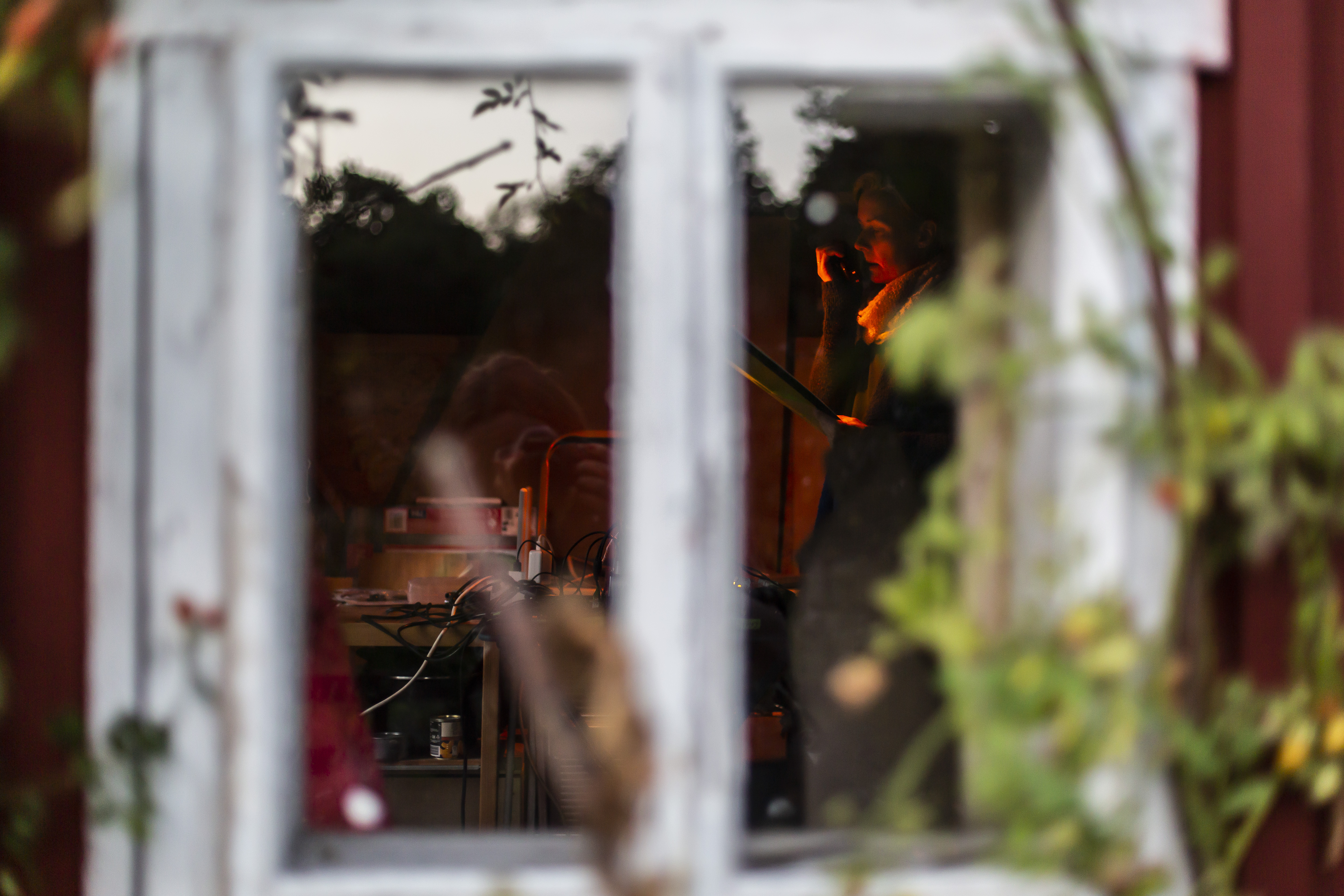 Photo Credit: Victoria Tomaschko
Transmission Ecologies #9
Curated by Afroditi Psarra for Movement Radio, Athens
This mix is a compilation of snippets from (mostly) live radio experiments, working with site- and time-specific transmissions of microFM, walkie-talkie, short wave and/or 'natural' radio, together with speculative histories/futures and situatedness. An underlying thread tying these works together is the expanded (ecological) perspective of radio as an inextricably intertwined medium of more-than-human transmissions.
Included in this mix are moments from:
- "..and there were frequencies of light", a live radio piece made with David Corbett, broadcast on CoLaboRadio in Berlin.
- "Navigating Twilight Radio", which is a durational radio work that was broadcast live through the three phases of twilight - civil, nautical, astronomical - in May 2021 for the Reveil project.
- "Radio Ecologies," which was made for the Museum for Communication in Berlin for their '100 Jahre Radio' exhibition.
The German text in English:
"Some say that there was a quickening,
And that the Earth's core bubbled and burped to release the egg,
And that the soft, brittle egg cracked to release the worm -
The double worm of two entwined in one -
To let it slither out and go underground,
To disperse through all elements and up through the aether,
Burrowing down and emerging up at the same time.
But the sun and rocks and stars know that there was radio even before that,
And nuclear waste (among other things) will go on to tell our more-than-human successors of the future,
That there will still be radio, even then."
- "Tuning to the Bird Body," which was commissioned by Soundart Radio and was made in collaboration with Jan Verberkmoes. Jan's poem project 'Cliff if Felsen' centres around the birds that zoologist Ernst Schäfer and American naturalist Brooke Dolan II collected during their expedition to Tibet, Sikkim, and adjoining provinces in China in 1934/35. In this radio piece, poems are interlaced with sounds of shortwave radio, referring to multiple mottled histories of colonial acts of claiming and taking. The bird body and the radio body interweave to reveal complex relationships of movement through space and time.
- "Nightcall Radio" is a durational work transmitted live during the lockdown of May 2020, which was also the nightingale season in Berlin. It was created for Soundcamp's annual Reveil event.
Tracklist
KATE DONOVAN & DAVID CORBETT ...and There were Frequencies of Light (excerpts, interspersed)
KATE DONOVAN Navigating Twilight Radio / Astronomical Twilight (excerpt)
KATE DONOVAN / DETEKTOR (HOWSE, MIYAZAKI) (WiFi)
JEZ RILEY FRENCH Dorset Bats
KATE DONOVAN & DAVID CORBETT ...and There were Frequencies of Light (excerpts, interspersed) (including 'Wetland Walk' by Alexandre Doc; 'Lots of Morse Code' by Buss1000; 'Wetland at night, frogs and crickets' by Felix Blume)
KATE DONOVAN Radio Ecologies
KATE DONOVAN Navigating Twilight Radio / Astronomical Twilight (excerpt)
KATE DONOVAN & JAN VERBERKMOES Tuning to the Bird Body (excerpt, including the poems "Rock Sparrow / Steinsperling", "Red-rumped Swallow / Rötelschwalbe" and "Tree Sparrow / Feldsperling")
KATE DONOVAN Nightcall Radio (excerpt, including some legends of magnetism
KATE DONOVAN Navigating Twilight Radio / Astronomical Twilight (excerpt)
KATE DONOVAN & DAVID CORBETT ...and There were Frequencies of Light (Including "Backward 95" by Eliane Radigue)