---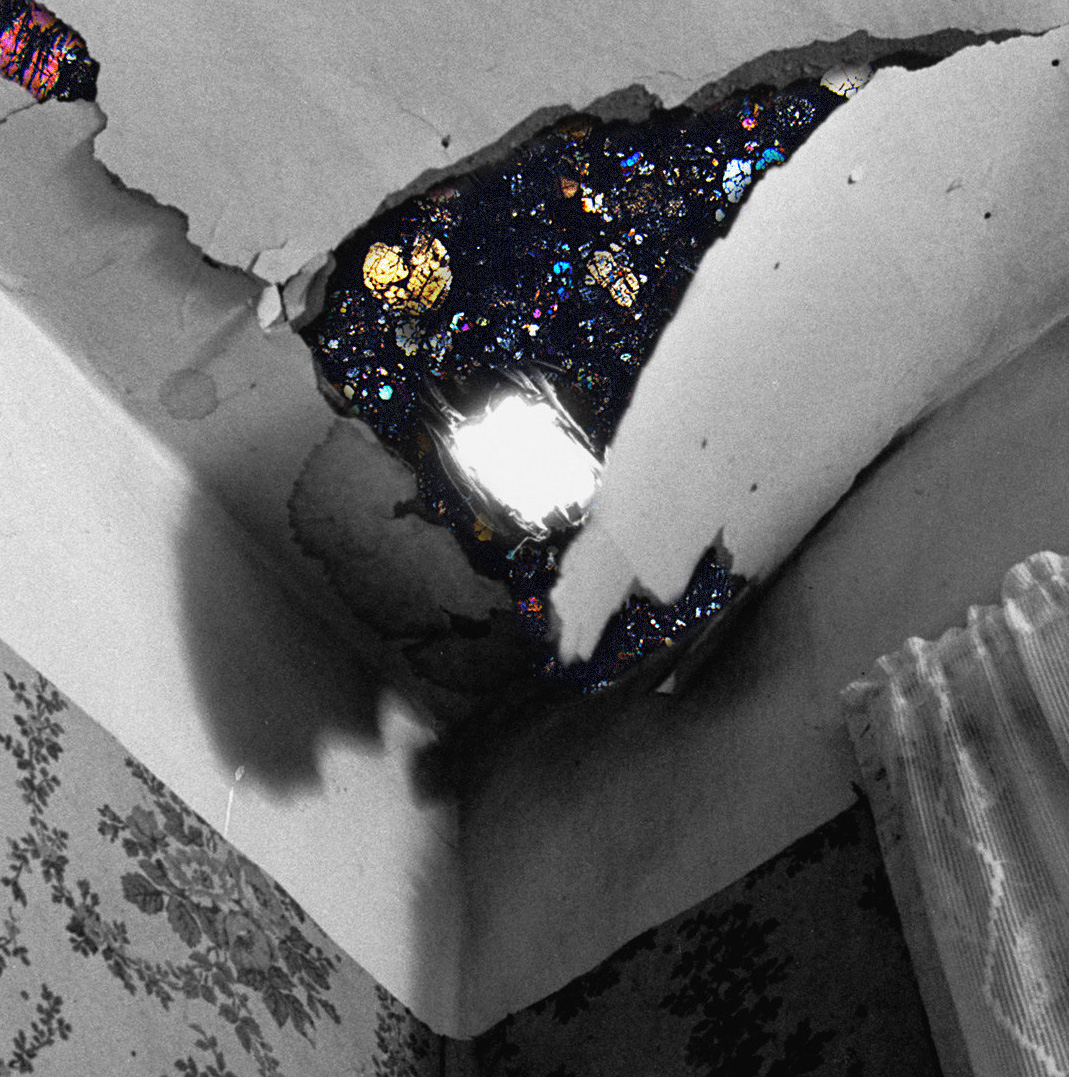 Radio piece / 16minutes / 2021
In 1954, somebody was woken from her daytime nap on the couch when a meteorite crashed through the ceiling of her home, bounced off the radio and hit her body. The re-telling of this tale is intertwined with notions of care, protection, and (day)dreams, all the while wondering: what is between us and the space rocks rushing through the universe?
Meteor Bodies is a dreamy afternoon rumination on celestial, atmospheric, human and radio bodies.
Produced with the support of Lucia Festival and You Are So Sound! Mentorship programme.
With much gratitude to
:
Katharina Smets
for the beautiful and generous exchanges; to Ilaria Gadenz & Carola Haupt of
Radio Papesse
for their support and for dreaming up the wonderful programme.
For their voices/perspectives, I thank my kids, and Angie Laking - my mum.
For the final mix, thanks go to Giulio Aldinucci.
Image Credits:
Kate Donovan / University of Alabama Museums / National Museum of Natural History (with thanks to Nico Petitdan).
Premiere:
10.12.2021,
Lucia Festival
, Villa Galileo, Florence.
Broadcast on ResonanceFM, London, 9.2.2022 at 20.00 and 10.2.2022 at 10.00.
Inlcuded in the Transmitter podcast by Lucia Scazzocchio from 'Social Broadcasts' February 2022.